If there is no input or output device listed in Mixcraft preferences, under sound device, when you select your asio device. It may have a name longer than 32 characters, which won't work with Mixcraft 9 or older versions.
If you need to use an ASIO device with a driver name longer than 32 characters with Mixcraft 9 or older. You'll need to rename the device within Windows Registry.
Note: If you are not comfortable editing Windows Registry, then please DO NOT try. Changing or removing the wrong keys or values in the Registry, can disable your computer!
Now that we've scared the ASIO out of you, let's begin.
As our example, I have a device called M-Audio M-Track Solo and Duo ASIO.
With spaces included, this is 33 characters. Mixcraft 9 will not load it, as shown below.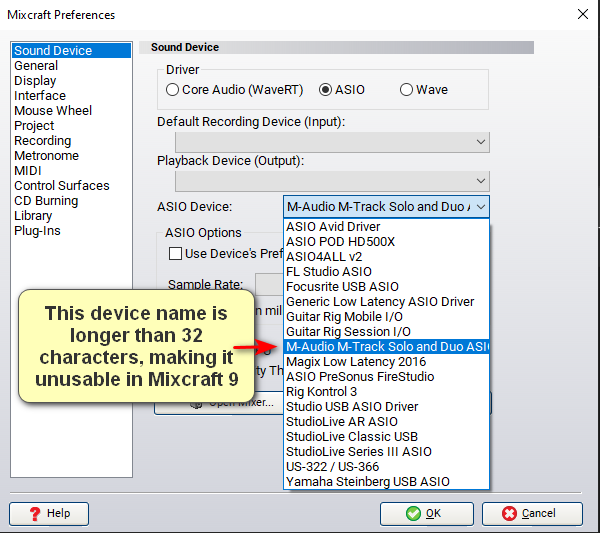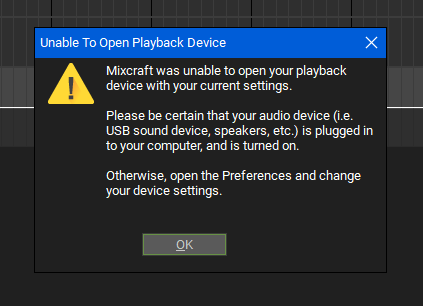 In your Windows task bar, click the search option and type "regedit"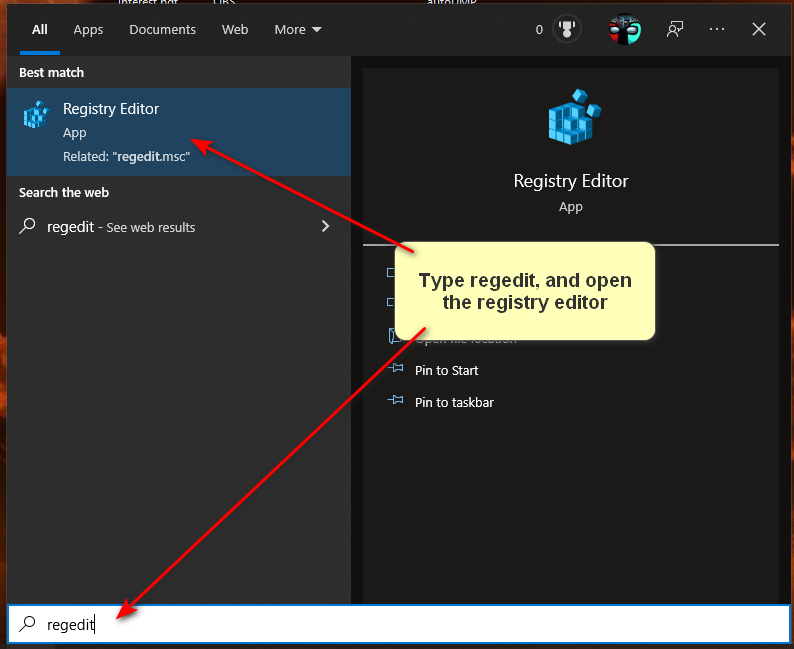 Navigate the left panel, to the following location.
Computer\HKEY_LOCAL_MACHINE\SOFTWARE\ASIO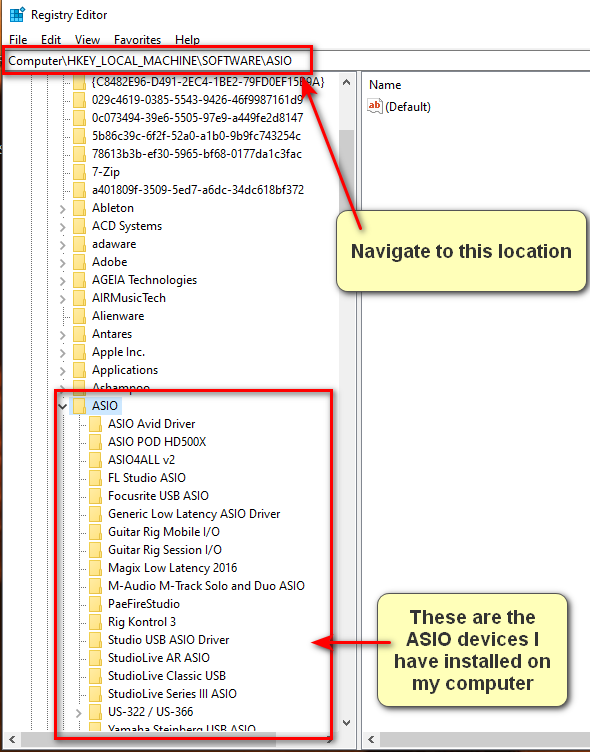 Click the device Key on the left, that you want to change, and double-click the value on the right, called "Description".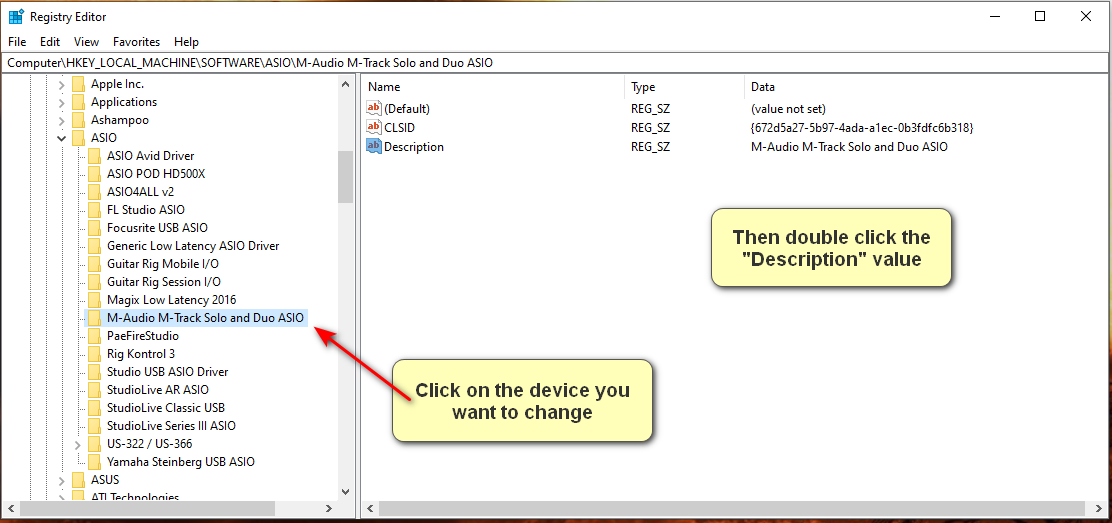 Type in the new name (Anything you want, as long as it is under 32 characters)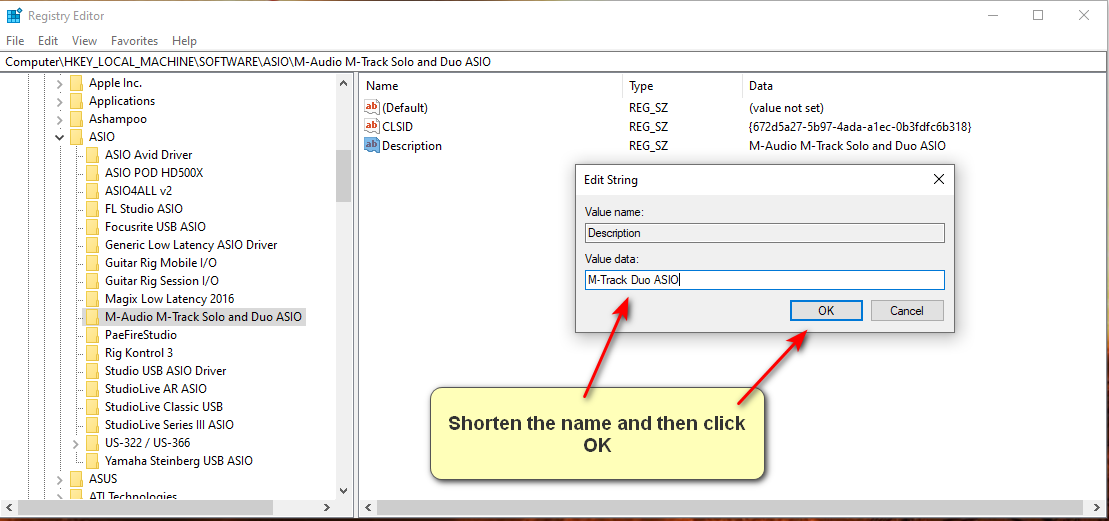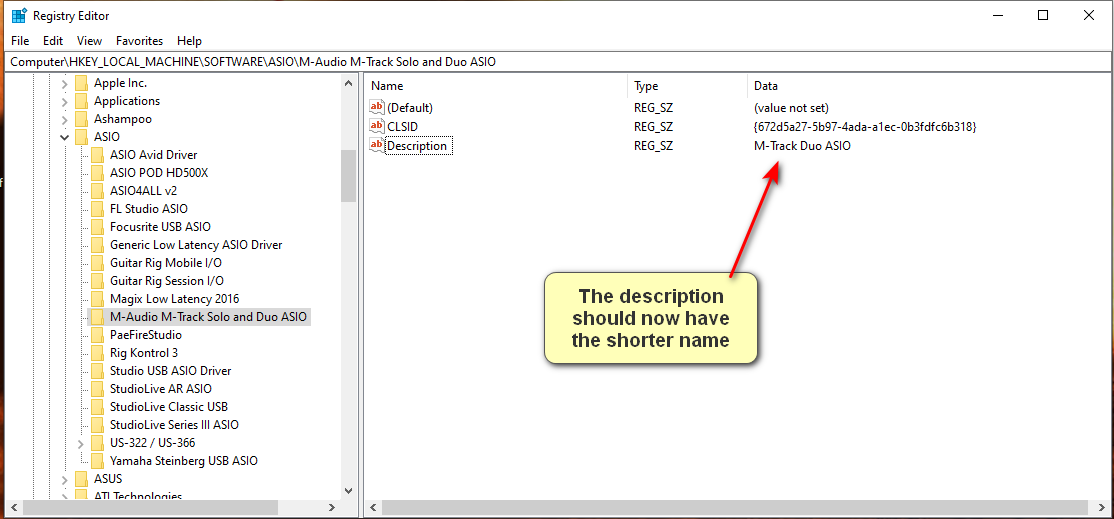 Now run Mixcraft and the device will show up with the new name, with IO options available.
Yay! You are now a computer hacker, but on the side of Good :-)