Some versions of Windows security features/restrictions, do not allow many software products to write to the operating system registry. This causes the registration process to fail.
Right click the Mixcraft icon and choose properties.
From the resulting window, go to the compatibility tab.
Check the box that says to run as an administrator.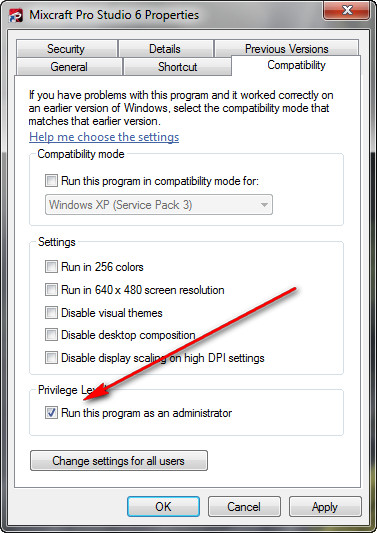 Now close the box, run Mixcraft and register again.